Floral Foam
If you are looking for simple wet brick or a specific floral foam tribute we stock a vast array of shapes and sizes.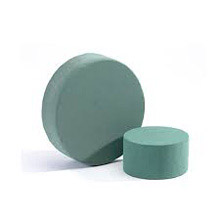 Glassware
We stock a wide range of glassware including Bubble bowls, Martini glasses, lily, Cylinder, Cube and tank vases.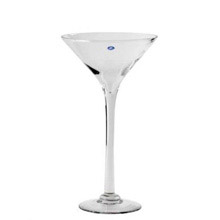 Ribbons and Wires
Ribbons - Wired and unwired satin, organza, hessian, gingham, tartan and raphia on a roll. Wires - Blue Annealed, Green lacquered, Reel wire, Aluminium, Metallic and Crinkle our colour range is extensive.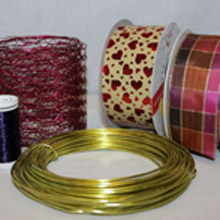 Seasonal
Christmas, Valentines, Mother's Day and Easter the little added extras to make an eye catching display.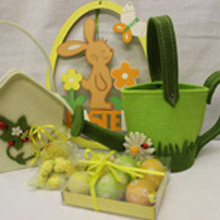 Weddings
Candelabra's, pearl and diamantie sprays, corsage wristlets, wedding wands, favour boxes, scatter crystals and balloons the perfect accessories for making your clients special day.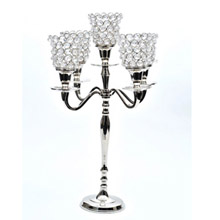 Candles
Long burning Church, Tapers, T-lights, floating and Balls. We also stock battery operated t-lights and church candles.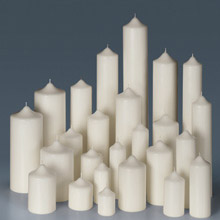 Cellophane and Paper Rolls
Plain and patterned we stock over 30 styles of Cellophane and paper rolls.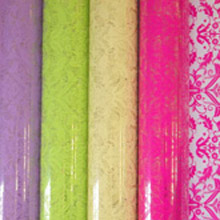 Packaging and Presentation
Living vases, flower bags, spider's web, fabric wrap hessian rolls, crepe paper, tissue paper and flower sleeves the perfect way to present your products.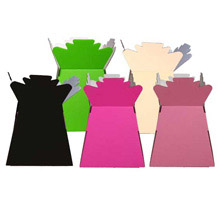 Floristry Accessories
Scissors, colour sprays, tapes, staplers and staples, glue guns and glue sticks, pins, cards and flower food the basics for your business.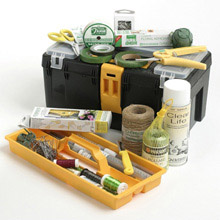 Artificial Trees and flowers
Our tree products includes indoor and outdoor trees from Boxwood, Ficus, Wisteria, Rose, Twiggy Ficus, Parlour Palm, Japanese maple to Rubber trees. We also stock artificial flowers single stemmed to mixed bunches. Greenery garlands, sprays and trail.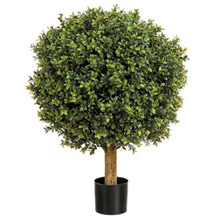 Baskets
Our basket range includes Planting, flower, trug, trays and hamper baskets.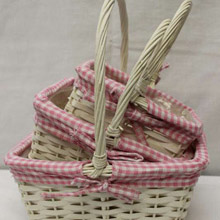 Dried
Raffia, midelino sticks, dried fruits, cinnamon sticks, pine cones, lotus heads and mosses.